Most events are installed on their deadline date, unless there is a long submission window or unless it's a rolling submission.
P=Poetry, N=Nonfiction, F=Fiction
Room's 2021 Short Forms Contest
November 15, 2021 @ 8:00 am

-

5:00 pm

$35
Entry fee includes a one-year subscription to Room, beginning with issue 45.1 (March 2022).
FIRST PRIZE: $500 + possibility of publication in Room
SECOND PRIZE: $500 + possibility of publication in Room 
HONOURABLE MENTION: $50 + publication on Room's website
Deadline: November 1, 2021
Each entry can consist of one or two prose poems, flash fictions, or flash creative non-fiction works of up to 500 words. Authors are not required to clarify which genre(s) they are writing in, as long as each work is 500 words or less. All submissions, regardless of genre, will be judged in a single category, and two prizes of $500 will be awarded. Winning entries (1st place, 2nd place) have the possibility of being published in upcoming issues of Room.
2021 Judge: Michelle Good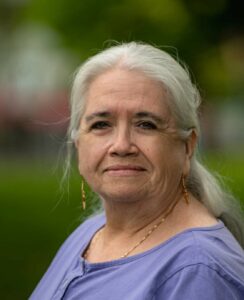 Michelle Good is a Cree writer and a member of the Red Pheasant Cree Nation in Saskatchewan. After working for Indigenous organizations for twenty-five years, she obtained a law degree and advocated for residential school survivors for over fourteen years. Good earned a Master of Fine Arts in Creative Writing at the University of British Columbia while still practising law and managing her own law firm. Her poems, short stories, and essays have been published in magazines and anthologies across Canada, and her poetry was included on two lists of the best Canadian poetry in 2016 and 2017. Her first novel, Five Little Indians won the HarperCollins/UBC Best New Fiction Prize, the Amazon Canada First Novel Award, and the 2020 Governor General's Literary Award for English-language fiction. Michelle Good now lives and writes in the southern interior of British Columbia.
Genre: Poetry, Flash Fiction, Flash Nonfiction
Entry Fee: $35 for Canadian entries plus $7 for each additional entry, and $42 USD for entrants outside Canada plus $7 USD for each additional entry (includes a one-year subscription to Room)
Deadline: November 15, 2021
Prize: Two first prizes of $500; honourable mention prize of $50; all prizes include publication on Room's website
Description: Open to women (cisgender or transgender), transgender men, Two-Spirit, and nonbinary people. Each entry can consist of one or two prose poems, flash fictions, or flash creative nonfiction works of up to 500 words.
Details: http://roommagazine.com/contests#Short